The Killer Instinct® 1.5-5x32 IR-E Crossbow Archery Scope is the elite, high performance crossbow scope. Easy-to-use Speed Ring adjustment allows scope to be instantly matched to any bow shooting speeds between 270 fps to 450 fps. Features expertly designed Killer Instinct KillZone™ XB100 Reticle - optimized for both fast short distance target acquisition and precision long-range accuracy out to 100 yards. Exceptional LUMIX optic clarity, micro-adjust Red/Blue Illumination and a rugged chassis delivers the very best for crossbow hunting. Waterproof, Fogproof and Shockproof.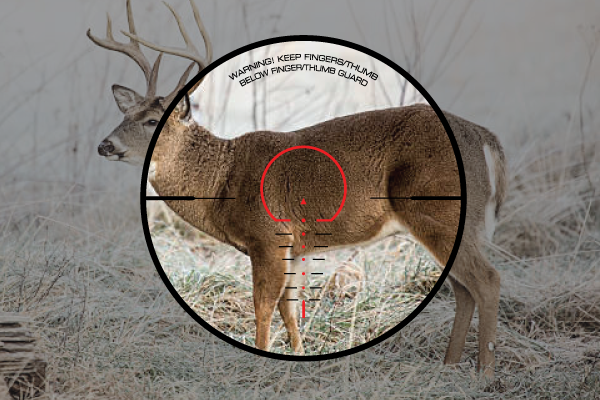 KILLZONE XB100 RETICLE
Features Ballistic Semi-Circle for great contrast in low-light conditions and fast target acquisition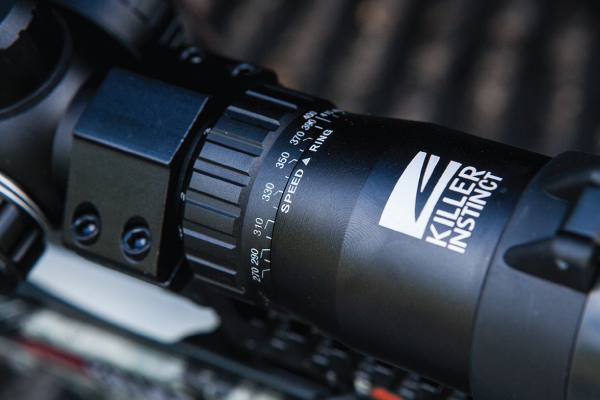 SPEED RING
Instantly match scope to any bow shooting speeds between 270 fps to 450 fps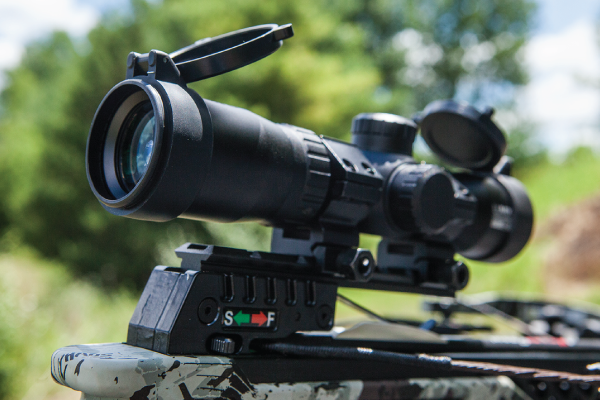 PREMIUM FLIP UP SCOPE COVERS
Keep reticle dry & clean with instant spring loaded flip covers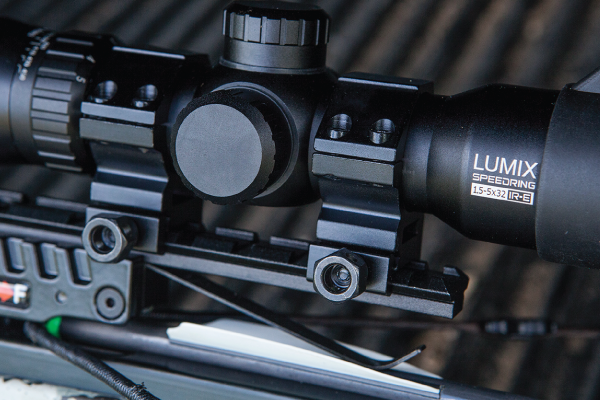 HEAVY-DUTY SCOPE RINGS
Constructed of 6061-T6 aluminum and feature a Type-III hard coat anodizing with a stealthy matte black finish

Great scope for the money. Very happy
This is a great scope,highly recommend buying it.
I watched how to set the scope up on You tube it really helped. After starting at 10 yards ,went 20 yards adjust it. I went 30 got adjusted then set speed down 360ft as most bows drop 10 feet per second. Once set at 30 yards I shot it at 50 like said dead center . After all the adjustments shoot another at 20 it was dead center also. If you follow directions on set this scope will work note it will be outstanding hunting with lite inside of scope for low light hours.
Lumix speedring 1.5-5x32 IR-E
Fantastic scope super clear works great on my K.I. furious 9.5.
Good clear glass easy to adjust and set up.
Feels like a high end, quality and well built scope when you pick it up. The Speed ring makes it easy to sight in, and the Balistic Semi circle is a unique but use full touch. Glass is very clear when aiming.
Review lumix 1.5-5 speedring scope
I find it clear and accurate once sighted in. The only issue I have is that both thesoeedring and stock scope for ripper 415 is that they both shot 6 inches right at 20 yds. I lost a bolt due to this. I have shot many crossbows in 11 yrs at cabelas archery dept and these are the first that had that much drift. S4nd me new bolt please.
Leave a Review