**OUT OF STOCK - VISIT LOCAL DEALER TO PURCHASE**
Click Here to Find Your Local Dealer
UNFORGETTABLE SPEED
Meet the wicked child among crossbows! The Killer Instinct® RIPPER™ 415 is expected to be the 'maddest of the mad' when it comes to fast crossbows. Many say 'Speed Kills' and that point is tough to argue. The Ripper drives bolts at a heart-pounding 415 feet per second and 149 foot-pounds of kinetic energy! Pair that power with a rugged aluminum shooting rail and CNC machined riser for extreme 'sub-1-inch' accuracy [at 80 yards and beyond], and you have one serious weapon. A narrow, lean profile and lightweight, balanced body that is ready for dead aim at a moment's notice. The proven 3.5-LB KillerTech™ Trigger is consistent and crisp to aide in long range accuracy. Fully adjustable stock and forearm grip, along with custom rubber shock absorbers, provides the ultimate performance and comfort for any hunter. Amp up your attitude and arsenal with the Ripper 415 from Killer Instinct.
SPEED - 415 Feet Per Second
TRIGGER - 3.5-LB
WIDTH - 14.25" Cocked/17.75" Uncocked
LENGTH - 35"-36.5"
WEIGHT - 6.9-LB
DRAW WT - 200-LB
POWER STROKE - 15"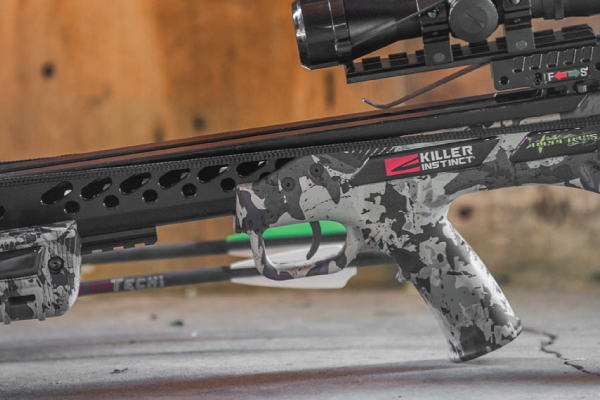 ALUMINUM FLIGHT RAIL
CNC Enhanced Aluminum Rail Guides Bolts With Precise Accuracy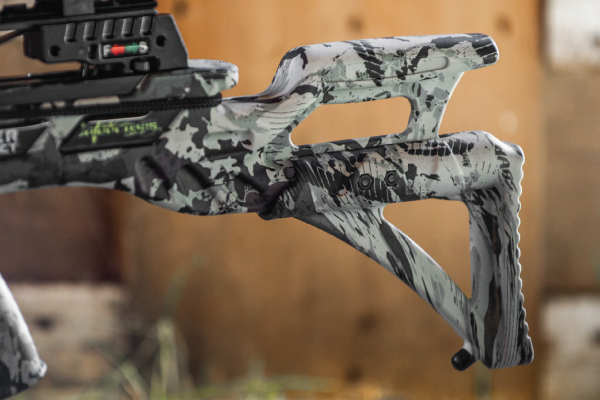 ADJUSTABLE FIT
Butt Stock Features an Inch-and-a-Half of Adjustment for User Fit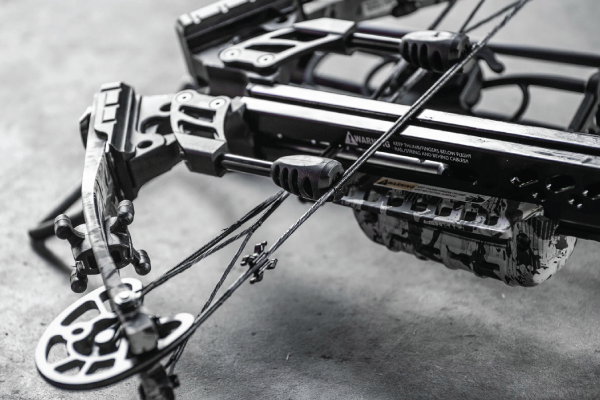 DEADENING SILENCE
Included Limb Silencers, String Silencers, and String Suppressors for Noise and Vibration Reduction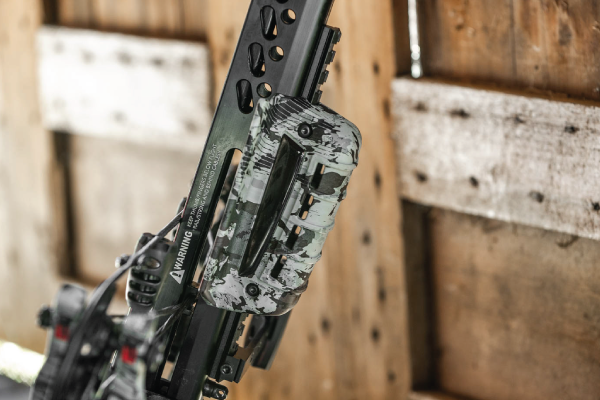 PICATINNY RAIL
Full Length Rail to Mount Extra Crossbow Accessories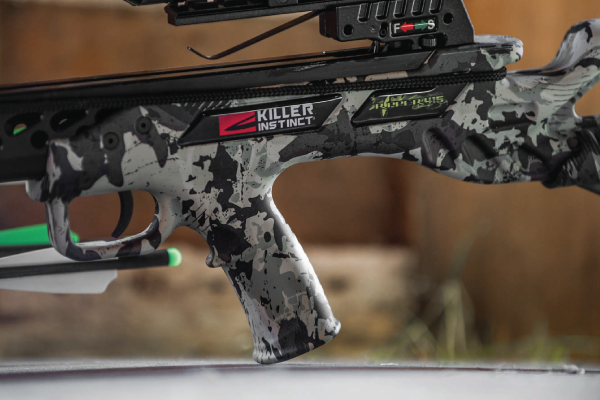 CHAOS CAMO
Designed for All-Element & Terrain Concealment

ILLUMINATED 4x32 SCOPE
Wire Reticle Rheostat Illumination between blue & red (Actual Scope Reticle Marks Pictured)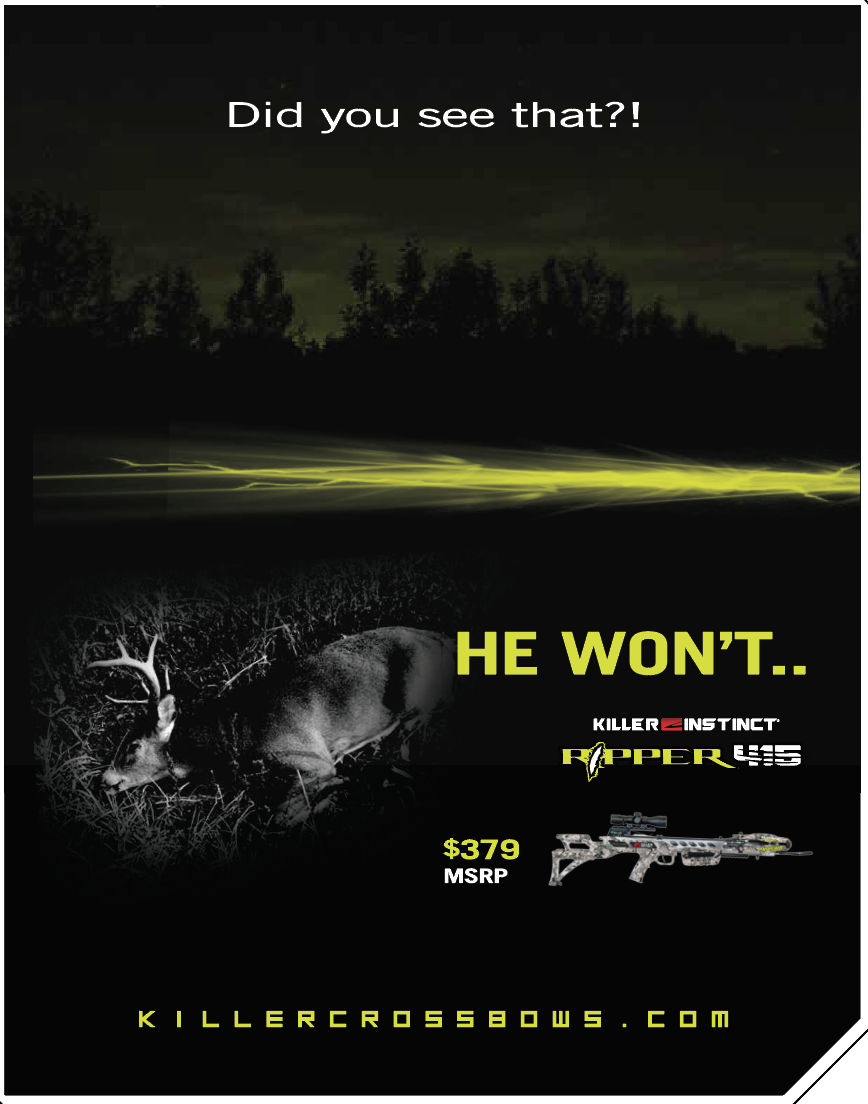 INCLUDED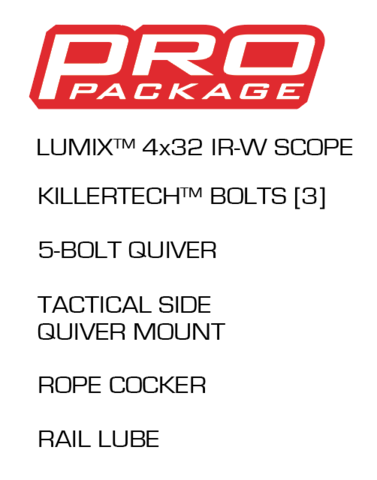 The RIPPER 415 PRO PACKAGE includes an Illuminated LUMIX IR-W 4x32 Scope, 3 KillerTech™ Bolts, String Suppressors, 5-Bolts Quiver, Quiver Mount, Rope Cocker and one stick of Rail Lube.